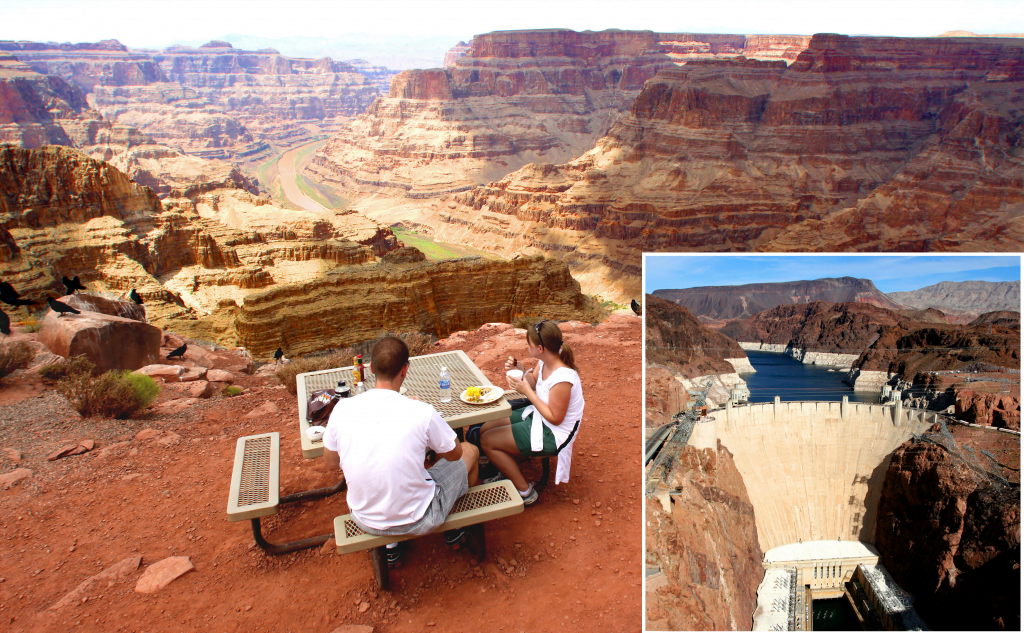 Grand Canyon West Rim & Hoover Dam Combo
What to wear
Hiking or athletic walking shoes

Temperatures are cooler from October – February so long pants and a warm jacket are appropriate

March – September temperatures are warm where shorts, hat and light shirt are comfortable.
Vehicle Used
7-passenger Luxury 4×4 SUV's

14-passenger VIP touring class mini-coaches
Grand Canyon West Rim  5-in-1 Tour
Info
The Grand Canyon West Rim and Hoover Dam Combination Tour with Adventure Photo Tours is nature, technology and luxury at its best. We start this wonderful experience with a full tour of Hoover Dam, a must see attraction. Then we spend a full three hours at the Grand Canyon West Rim on the Hualapai Indian Reservation. This Hoover Dam Tour includes the Visitor Center and Historical Displays, views from the "interior" base of the dam into the Generator Room, the fascinating Hoover Dam Movie with ample time for breathtaking views from the Top of the Dam & Lake Mead, the world's largest man-made lake.
We also walk across the top of the Dam into Arizona where there are wonderful photo ops of the new Hoover Dam Bridge. Our bonus stop is at a local park where herds of Big Horn Sheep often come down from the surrounding mountains to gather and graze on the sweet grass.
We then traverse the beautiful High Desert of Arizona and visit the incredible 900 year old Joshua Tree Forest, Eagle Point and Guano Point (taking 3 hours to explore the most beautiful natural locations at the rim of the Grand Canyon). Have a visually stunning and romantic picnic lunch at the rim, walk the wooden boardwalk of the Hualapai Ranch & Western Town and see authentic Native American Dancing and Dwellings. This is without a doubt the "family outing" of a lifetime!
And if your dare, walk the World Famous "Skywalk" ($25 option paid to the Hualapai Indians)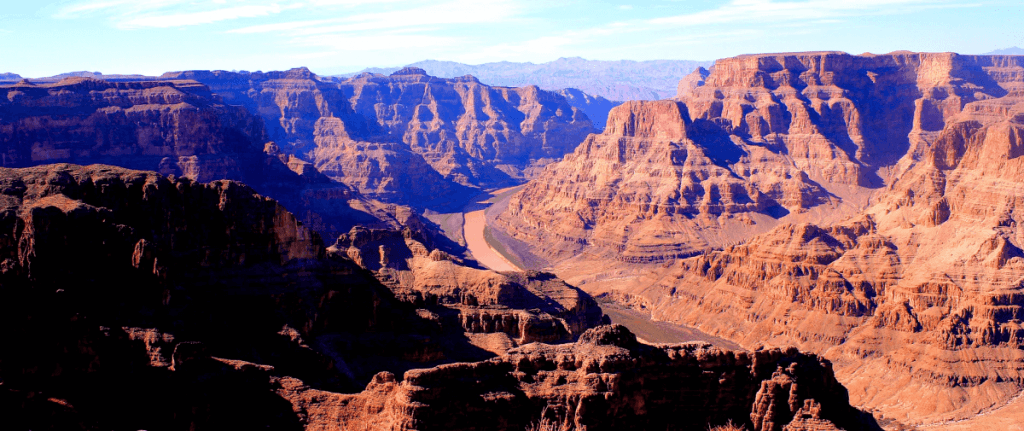 Tour Times and Points of Interest
The magnificent Hoover Dam Classic Tour

Operates Daily at approximately 7:00am

Return time:  Approximately 5:30pm

Pick-up at hotel.

The incredible 900-year-old Joshua tree forest

Eagle Point, home to the "Eagle in the Rock" and the world famous Skywalk ($25.00 paid directly to Hualapai)

Guano Point with stunning East and North Canyon views

Real Native dwellings

Romantic lunch at the Rim

Hualapai Ranch and Western town

Shop for authentic Hand Made Native American Jewelry
Travel and Amenities
$299 per person

Includes Continental Breakfast

Lunch

Unlimited bottled water and snacks